Please note that we have had an unforeseen change to our bookings system, due to the failure of a service provider. While tickets for Black Comedy are able to be booked, bookings are not yet available for First Date. We apologise for any inconvenience
Simply select your show and performance below and click on "Get Tickets". You can book for more than one show as part of the same purchase.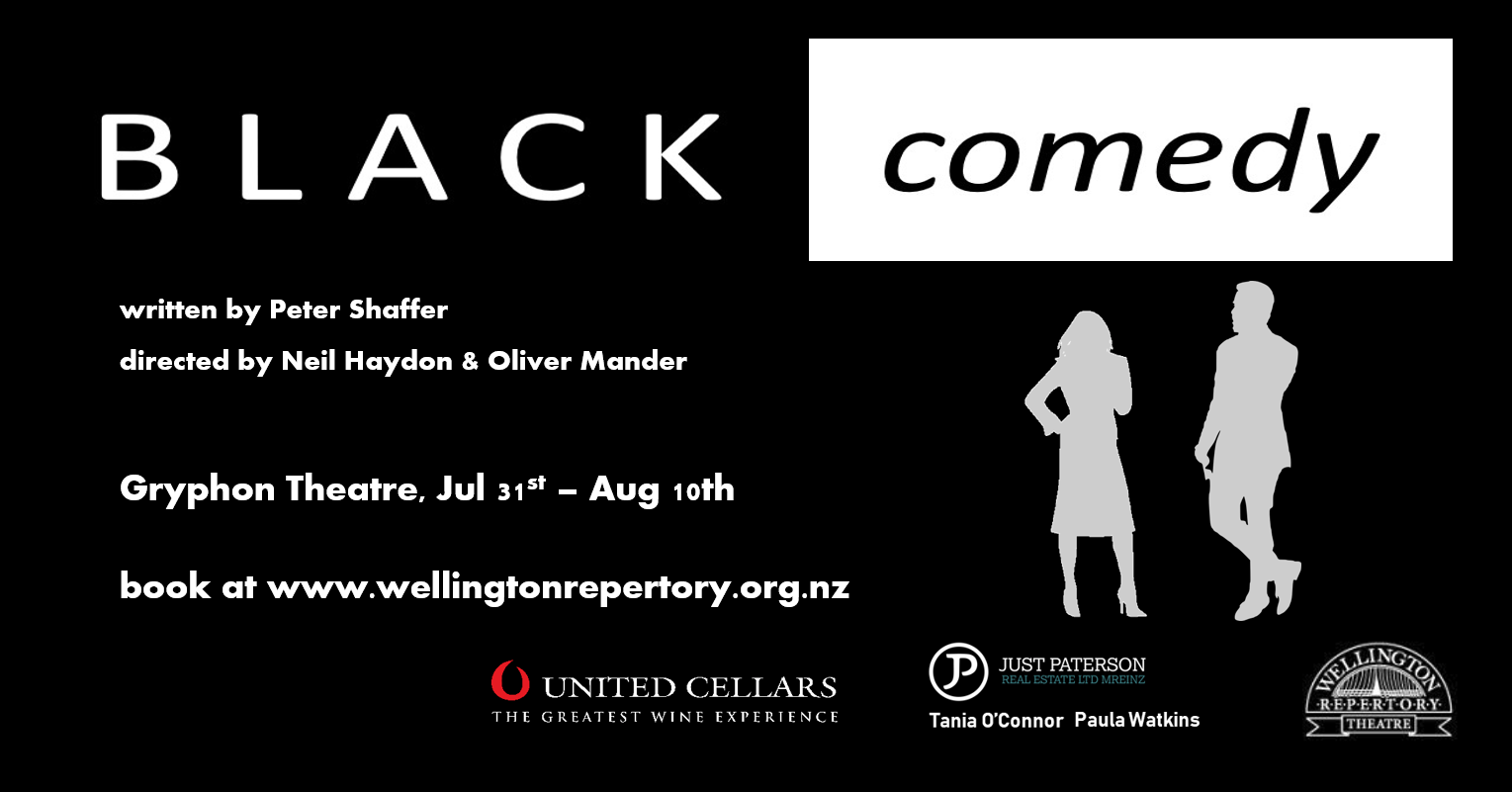 There's plenty of fun in this show, brought to you by a talented cast and production team! At only 75 minutes, this is bite-sized theatre the whole family can enjoy.
Black Comedy is ACTUALLY a comedy – a beautifully crafted, hilarious script from the pen of Peter Shaffer that results in a "a veritable detonation of human glee"! It features a reversed lighting set: when the lights are 'on', we see nothing but darkness; when they are 'off', we see the characters behaving as if they were in a black-out. Brindsley, a sculptor, has invited a millionaire to see his work…a short circuit wrecks the evening.
Directed by Neil Haydon & Oliver Mander